"Wu Tao Dance is a powerful dance meditation system that will calm your mind, energise and tone your body and bring you to a place where you can be free of stress and experience the stillness of your own being. We call it Deep Peace."
  Our lovely instructor in the UK Mary Malyon, wrote this great article about Wu Tao for Yoga Magazine UK!  Read it here and feel free to share.  It's a great introduction to Wu Tao. It's wonderful to read of the inner changes people... View Article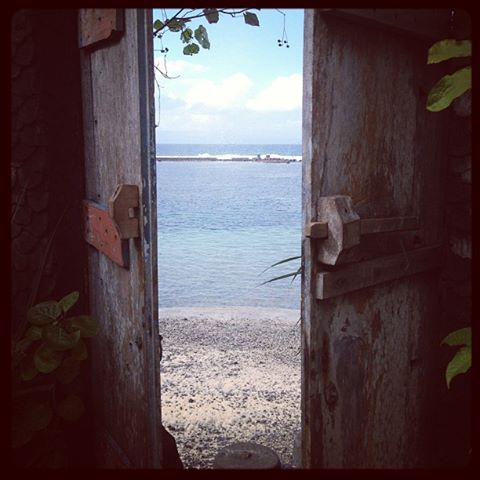 How are you travelling my friend? I hope your life is flowing gently and you are feeling balanced and happy.  It's hard to believe its October right?  This year seems to be flying past! It's so important to balance our busy lives with lots of opportunities... View Article
Testimonials
With a group whose ages ranged from 22 years to 44 years, it was hard to find a team building activity that would be suitable for all on both a mental and physical level. Wu Tao presented something new that the team had not tried and so would place all into a new space that was essential for breaking down interpersonal barriers. Wu Tao achieved all we hoped for and more in a team workshop environment. Every participant could do each dance and all felt they were not really exerting themselves too much, and it was FUN! The couple dance built trust levels and the expressive movements placed us all into a really creative space for tackling work challenges. Several participants are now converts to Wu Tao and I am sure we will be finding ourselves doing more Wu Tao in our own gym at work. Thanks Michelle – great program for a team that has grown from the experience.
Group Marketing Manager Hawaiian Pty Ltd
I have better co-ordination. Favorite dance – Air dance. I love feeling free
Most of all , I trust Wu Tao…the concept of Chi has long been a part of my life. I have practiced Tai Chi. But I am also a fitness leader in Australia and I understand the subtlety of the stretches in the 5 dances and the soundness of Wu Tao as an exercise. I am awestruck at the brilliance of merging traditional eastern knowledge with contemporary western scientific findings and am further awed at its power. This approach is a blueprint for the 21st century Ive found what Ive been looking for and , increasingly Im allowing myself to be guided.
The Wu Tao class I attended with Ulla was absolutely wonderful! We are part of everything and today I woke up feeling so grateful. I'm so glad to have together two passions of my life, the chinese medicine and dance. Thanks Michelle. I haven't met you yet but I already have a deep respect and love for who you are, because you brought to this world this magical life dance!!! I'll definitely be doing the teacher training!!
Dear Michelle, I have had feedback from the staff who were present (at the Wu Tao Classes held by Karen Armstrong) and it is extremely good. Some of the residents enjoyed the classes immensely. T, one of our younger residents benefited greatly and it was a great comfort to him… The music and gentle repetitive body motions certainly had a calming effect on the residents as a whole. Karen, had a beautiful and gracious manner and the residents responded to her gentle and compassionate care and concern for them. Michelle I would appreciate your passing on our thanks to Karen.
Clinical Nurse St Johns Home for Men Queensland
I am less grumpy & I feel more relaxed after doing a Wu Tao class. My Favorite Dance is Wood. It is very relaxing & fun
I came to Wu Tao with no preconceptions or expectations and fell into a delightful interplay of light and shadow with my partner, myself, the room and everyone in it. The energy was infectious and totally natural. I felt alive, fresh and recharged…. All the cliches but more than that, full of laughter. My body loved it and I felt nourished, back in balance with myself and the world. I've practised all sorts of body disciplines and Wu Tao just shines for it's joyful rush.
I feel uplifted after every session… Favorite dance 'Tao.Dance' It flows very nicely – although I like all of them in my own way
After 18 years of numbness in left hand & upper arm due to lymph node removal – I now have feeling back. I came to Wu Tao in an effort o free my spirit – this has worked – I feel Free. Favorite dance – fire. It empties the rubbish, cleanses me from my week and replenishes my spirit